Midnight is always the best time for me to find some peace within myself. The cosy surrounding makes me wanna do everything I have missed during the day, doing stuffs which are in need for full concentration, like, you know, things such as reading and writing.

I cannot really do all of these in the middle of the afternoon, because I can't stand the heat, and all those noise pollution happening around me (my house is alongside of a road). I enjoy the silence of midnight very much, as much as I enjoy eating a bowl of 'mee tomyam'. Anyway, apa kena mengena mee tomyam dengan midnight? Hahaha.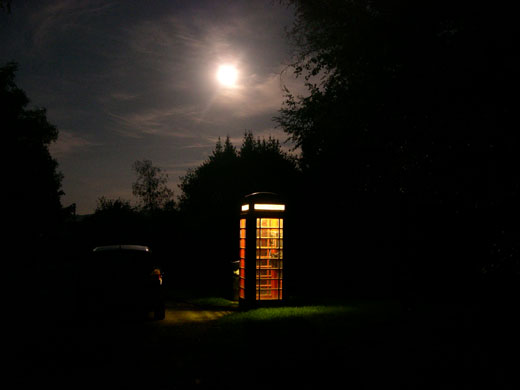 I enjoy midnight so much that I don't wanna miss any single second of it. That's why I will
unusually
sleep after the Subuh prayer. I know it's a bit odd for a girl to practice this bad habit. But hey, who says I'm gonna be like this forever kan? I have to change later on when I am old enough to work, or, err, getting married. Tak kan nak pergi kerja tengah hari kot? Nak kena bebel dengan bos ke hape. Heh. Kinda scary to think about these job things actually. What if everyone at my future work place cannot accept who I am? Dah la ada
Obsessive-Compulsive Disorder (OCD)
- according to Sab la. Hehe. Whatever. Good night peeps.
I often think that the night is more alive and more richly colored than the day - Vincent Van Gogh